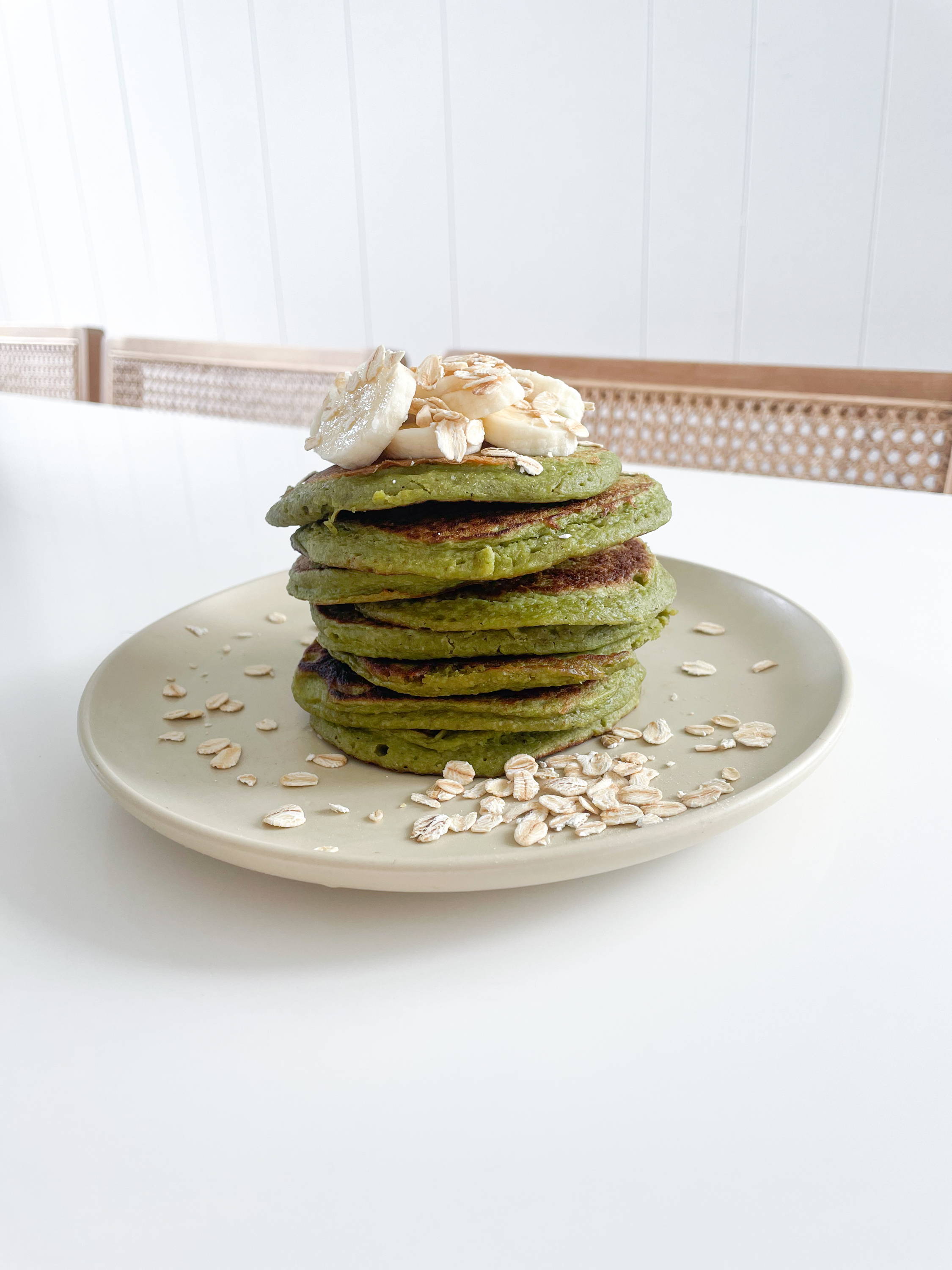 BABY & TODDLER FRIENDLY HULK PANCAKES
Serving size: 10 pancakes
Health Benefits of this Recipe
These pancakes have sneaky veggies packed into them and contain rolled oats as a whole grain source of complex carbohydrates. They are sweetened with only banana making them the perfect breakfast or snack for your little one. These also make a great one handed snack for you mama, when you need a little pick-me-up!
1 cup rolled oats

1 tbsp peanut butter

1 tsp baking powder

2 overripe bananas

1 handful fresh spinach

1 egg

1 cup unsweetened almond milk

1 tbsp chia seeds

Butter or extra virgin olive oil
1. Place all ingredients into a high speed blender and blend until the batter is smooth.
2. Heat butter or EVOO on a pan on medium-high heat.
3. Pour about ¼ cup of batter onto the pan for each pancake, cook 3 at a time, ensuring there is enough room to flip.
4. Cook pancake for 1-2 minutes on each side or until golden.
Delicious dipped in yoghurt.

For older kids, top with fresh fruit and some more nut butter.
Suitable for a baby 9+ months.

If you are introducing our Hulk Pancakes to your baby, ensure they have been introduced to all containing allergens appropriately prior to eating.

The pancakes should be soft and easy to squish between your fingers.